Break Point Diamond Girls & Women Jiu Jitsu Gi-Black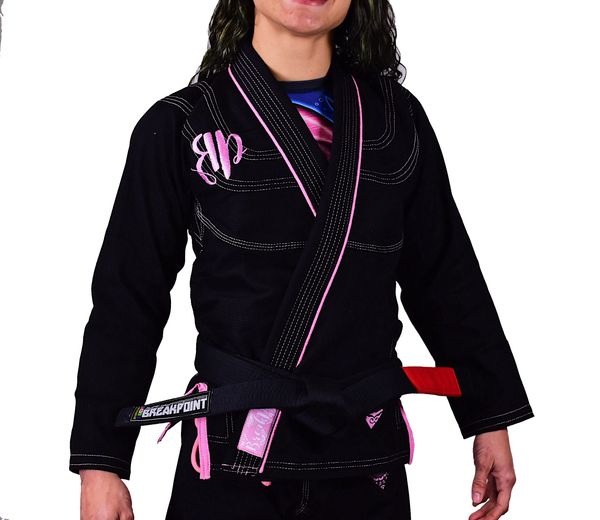 Break Point Diamond Girls & Women Jiu Jitsu Gi-Black
The BP Diamond Gi has been designed with the female body in mind.
We know comfort & style along with durability is extremely important for the ladies.
This gi has no seam on the back and is a one piece construction top.
The pants are reinforced in the knee area for maximum durability.
It is 95% pre-shrunk.
All embroidery and patches are placed as pictured. 
Size chart:
Height: 4'2" - 4'4" Weight: 55lbs. - 70lbs. Size: F0
Height: 4'4" - 4'7" Weight: 70lbs. - 85lbs. Size: F1
Height: 4'7" - 5'0" Weight: 85lbs. - 100lbs. Size: F2
Height: 5'0" - 5'2" Weight: 100lbs. - 115lbs. Size: F3
Height: 5'2" - 5'4" Weight: 115lbs. - 135lbs. Size: F4
Height: 5'4" - 5'6" Weight: 135lbs. - 155lbs. Size: F5
Height: 5'6" - 5'9" Weight: 155lbs. - 175lbs. Size: F6