Kids CK Freshman Jiu Jitsu Gi 2.0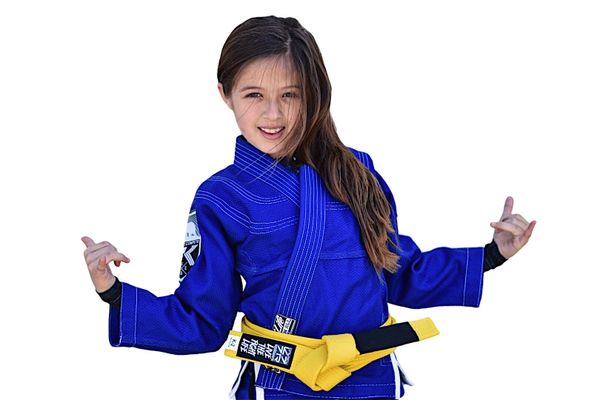 Kids CK Freshman Jiu Jitsu Gi 2.0
The GI top is a specially made one piece construction which eliminates an uncomfortable back seam and is also 95% Pre-Shrunk. A Brazilian cut with Style and attitude. Made of Ultra-Light weight 100% cotton (350 GSM) with contrast stitching and reinforced rip stop lapels.
The GI Pants are 100% light weight cotton with a rip stop pattern. The knee area is re-enforced for strength and durability and they feature rope style draw strings.
     Whether you're a beginner, intermediate or professional practitioner, Get the quality you deserve with a tested and proven CK Fight Life Jiu~Jitsu GI.
Belt not included.
Size Chart:
Height: 3'9 - 4'0 Weight: Up to 65lbs. Size: K0
Height: 4'1 - 4'4 Weight: 65lbs - 80lbs. Size: K1
Height: 4'5 - 4'9 Weight: 80lbs - 95lbs. Size: K2
Height: 4'10 - 5'1 Weight: 95lbs - 110lbs. Size K3